Irish Black Cattle Association

(406) 696-5977 PO Box 7, Arlee, Montana 59821

®
IRISH BLACKS and IRISH REDS are registered trademarks owned by I.B. and R. Trademarks, LLC and licensed to the IBCA.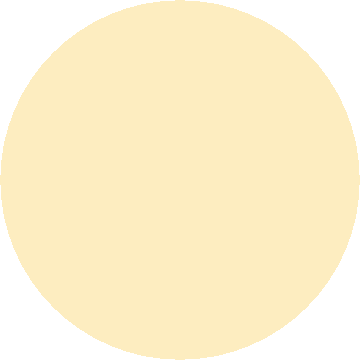 The Official Breed Association

The Official Breed Association

*NOTICE---IBCA Membership Meeting scheduled for November 11, 2017 in Fort Worth, Texas has been CANCELLED

Two IBCA Board of Director Seats were added during the 2016 Annual Membership Meeting in OKC!

Deb Brown and her husband, Larry Licking, own and operate Long Pines Land & Livestock LLC near Camp Crook, SD. They purchased their first Irish Black bulls from Maurice Boney, the breed founder, in 2008. 

Deb and Larry's cow/calf operation consists of 100 head of registered Irish Black© and Irish Red© females, plus 300 head of commercial cows, replacement heifers and registered bulls. The couple also raise registered Quarter Horses and have been successful in the National Reined Cow Horse events. Deb has a son, Sterling.

Long Pines Land and Livestock is built on hard work and dedication, where people can count on integrity, quality and trust. The ranch in the Long Pines of northwestern South Dakota may be picturesque, yet it is rugged. This is a perfect setting to raise animals that are tough enough to thrive yet are a beautiful sight to behold. 

Long Pines Land and Livestock offers purebred Irish Blacks® & Irish Reds® cattle through bull and semen sales, and female and embryo sales. 

Deb grew up on the nation's largest purebred Rambouillet sheep ranch in northwestern South Dakota, which was the foundation for her keen interest in using production records and genetics. She is a graduate of South Dakota State University and was a graduate student at Oklahoma State. 

Deb has served as executive director of two non-profit organizations. Since 1994, Deb has been the CEO/Administrator of Preferred Home Health Inc., which was a pioneer in providing at-home healthcare for rural communities. She is also a Harding County Commissioner and has served on a variety of non-profit boards.  

Deb's experience in non-profits, purebred associations, and ranching give a unique knowledge base that she is devoting to Irish Black Cattle. Deb is enthusiastic about the opportunity to assist the association as a volunteer leader.  

Cheri Van Soelen, a Colorado native, has worked with the irish Black breed since 2009.  She lives with her husband, Tom, on their ranch near Durango, Colorado.  

Before starting their full time work with cattle, Tom and Cheri owned and operated a guide and outfitting business for 20 years. Upon the sale of the outfitting business in 2008, they purchased their first Irish Black bull for their commercial cows and were instantly impressed with the Irish Black breed.  

Then, in 2010 they bought a small herd of registered Irish Black cattle, and they have become increasingly involved the Irish Black breed from that point on.  Cheri and Tom had the opportunity to meet Mr. Boney and heard first hand about the amazing Irish Black/Red breed that he had developed.

Cheri and Tom feel blessed to have raised their four boys while camping, hunting, fishing, and riding in the wilderness for 5 months every year.  Due to their schedule, Cheri homeschooled all of their boys and was able to couple the school lessons with life lessons the boys learned on the ranch.  

Cheri graduated from Fort Lewis College with an AA in Agriculture, BA in History and her Teaching Certificate.  She currently serves on the County Committee for Farm Service Agency (FSA) in La Plata County, Colorado where she assists in making important decisions for the agriculture industry in her area.

Cheri says she is very excited to be a part of the Irish Black Cattle Association and is passionate about promoting Irish Black and Irish Red Cattle.  

MEET YOUR NEW IBCA BOARD MEMBERS: