Irish Black Cattle Association

PO Box 7, Arlee, Montana 59821

406-696-5977, email: ibcaoffice@montana.com 

IRISH BLACKS and IRISH REDS are registered trademarks owned by I.B. and R. Trademarks, LLC and licensed to the IBCA.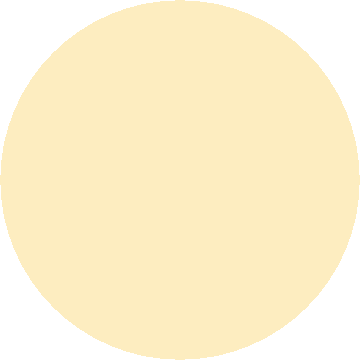 The Official Breed Association

The Official Breed Association

Annual Membership Meeting $50/person, October 18, 2018 - 9AM - Hilton Garden Inn, Billings, MT

RSVP due by 10/10/18 to deb@longpineslivestock.com or (605) 381-6493

Contact an IBCA Producer 
to put Irish Black/Irish Red genetics to work in your operation; IBCA's 
Producer Page
.
Irish Black Bulls For Sale . . .

IRISH BLACK BULLS FOR SALE... 35 Bulls remaining for 2018. High Altitude (CO - 7000'+) and Hot Climate Southern Bulls (Born and Developed in Louisiana/Texas). Two original Maurice Boney herd bulls available. Our bulls are at altitude and totally range developed 365 days of the year. PAP, BSE and ready to go. Fertility and Libido protocol. Excellent dispositions. HD grazing and electric fence proficiency. Various ages. Guarantee available. References. Sales list and pictures on request. (ICP, AP, %WW Etc.) James Hull 719.331.6121. James@goldwest.net

Purebred Irish Black Bulls
, excellent opportunity for commercial producer, perfect Bulls for the Southern U.S. These Bulls are raised on Missouri Fescue. Utilize true hybrid vigor to increase weaning weights at the scales where it counts! So many great things to say about this Irish Black Breed...unbelievable feed efficiency, low birth weights with calves average between low 60's to mid 70's and more. Call Gerard 636 795 2230 or find more information at http://
www.irishblackredcattle.com​
Irish Black Females For Sale (Purebred or Percentage Blood)

LONG PINES LAND & LIVESTOCK proudly offers purebred Irish Black and Irish Red bulls for sale. Looking for females?  Ask us about our fancy percentage blood replacements.  We occasionally offer purebred females for sale. For more information, call Deb Brown or Larry Licking at 605-797-4514 or 605-381-6493 (Deb's cell). ​

LONG PINES LAND & LIVESTOCK 
proudly offers registered Irish Black© and Irish Red © bulls for sale. Visit our website at 
longpineslivestock.com
 For more information, call Deb Brown or Larry Licking at 605-797-4514 or 605-381-6493 (Deb's cell).
12 Registered Spring Bred Irish Black Cows - Located In Oklahoma.  These Cows will be from 4-8 years old. All are in great shape! Never been over pampered or over fed! 

They are bred back to our 012A Registered Irish Red Herd Sire Bull. Registered Irish Black Girls like these are hard to find and are definitely an investment opportunity.   Call Ian at 918-843-1330

REGISTERED Purebred  IRISH BLACK BRED FEMALES available FOR SALE.  
Proven females, top performance genetics, comprehensive herd health program.  These females are from the heart of a long standing established purebred program ready to .  Winter delivery, Mar/April 2018 calves.  Thinking about the purebred business or expanding?  Talk with us!   Pricing depends on sale terms, Irish Black Females can pay themselves off faster than a commercial female can break even!   Call Lisa 406-396-6997 or 
irishblackbulls.com
 for more information.
IRISH BLACK FEMALES FOR SALE...  20 Registered Breeding age proven females and heifers available. A number from foundation herd with Boney brands. Sales List and pictures upon request. James Hull 719.331.6121 James@goldwest.net

Purebred Irish Black Bulls Available, located in Oklahoma.   Call Ian at 918-843-1330.

BUYERS NOTICE:  Only cattle "CERTIFIED" by IBCA carry the popular Irish Black or Irish Red Genetics.

Verify cattle claimed to be Irish Black or Irish Red Purebred or Percentage Genetics BEFORE YOU BUY;

contact ibcaoffice@montana.com or call the IBCA at 406-696-5977 for confirmation

MONTANA PASTURE DEVELOPED IRISH BLACK & IRISH RED PERFORMANCE BULLS:   Tested and ready to go to work; guaranteed.  Nationwide delivery!  2018 Bull Sale call now to reserve bulls today 406-396-6997 or irishblackbulls.com for more information.